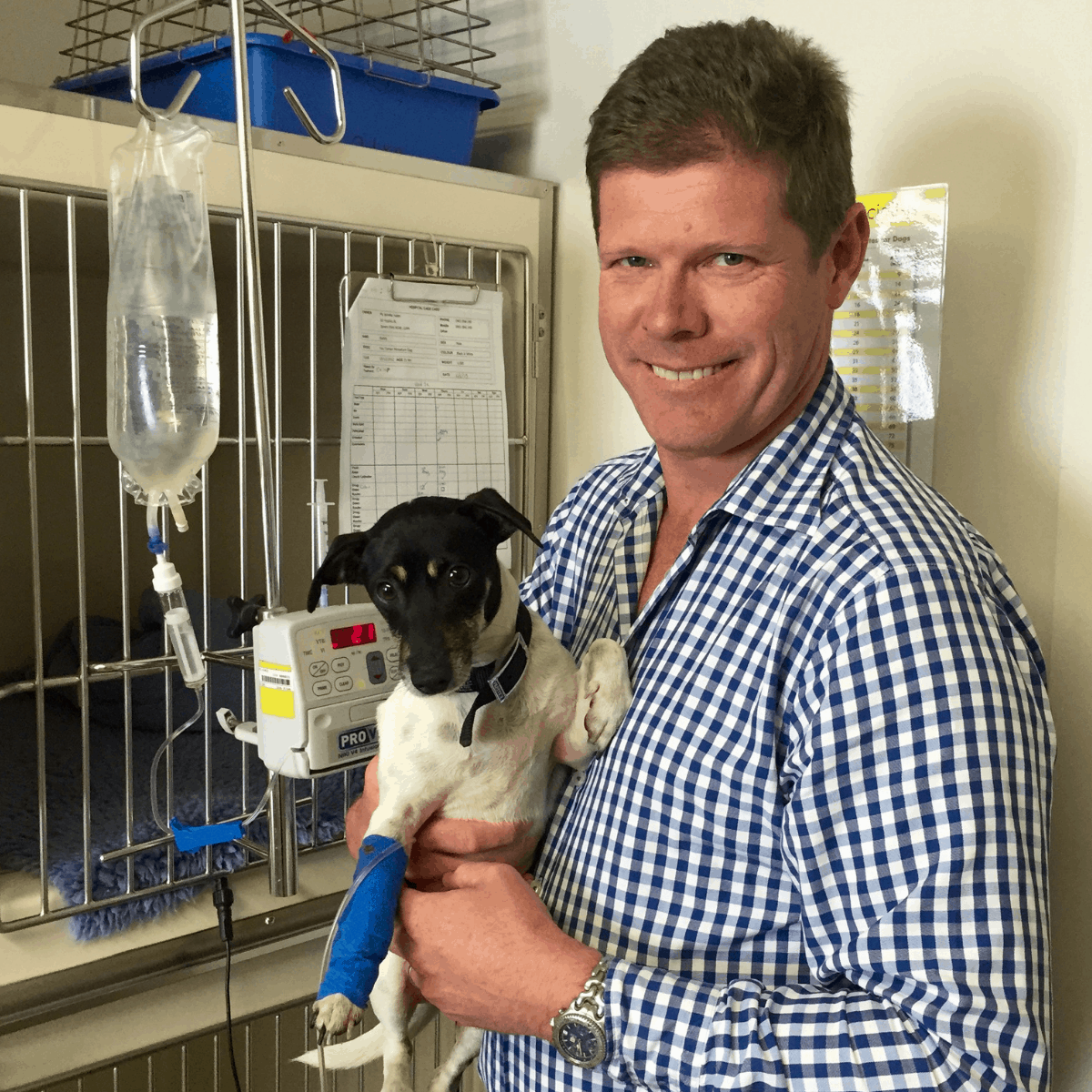 Dr Andrew Cornwell BVSc.
Veterinarian
Andrew grew up in Newcastle and, as a "dyed in the wool" Novocastrian, was destined to make it his home.
Andrew graduated from the University of Sydney in 1993. He has practised in a large animal practice in Griffith NSW as well as small animal hospitals in Manchester and London in the UK. In 1997, Andrew returned to Australia and joined Cardiff Veterinary Hospital, becoming a partner in 2001. His special interests are surgery and radiology.
Heavily involved in the local community, Andrew was the local Member of Parliament from 2011 to 2014. Married with three gorgeous children, two chooks, and an ageing one-eyed Staffy, Andrew will be here to serve the community for many years to come.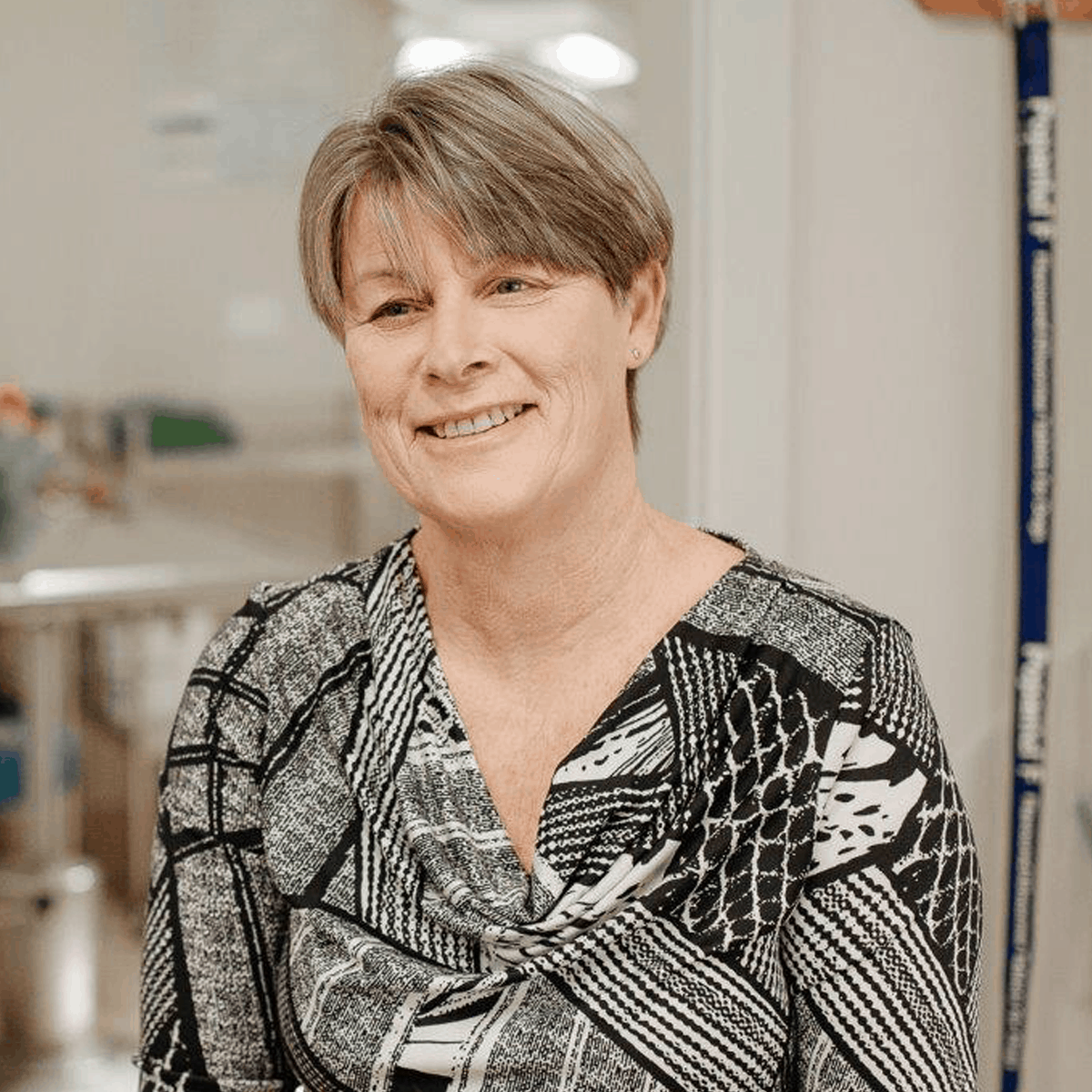 Dr Gail Melluish BVSc.
Veterinarian
Gail has been the trusted owner of Cardiff Veterinary Hospital for almost 20 years and is known for her open and honest personality.
She graduated from the University of Sydney in 1985 and began working as a small animal practitioner in Sydney. She returned to her hometown of Newcastle in 1990 to run the RSPCA Newcastle. In 1993, Gail purchased Cardiff Veterinary Hospital, making it the first female owned and operated veterinary clinic in Newcastle.
Gail developed a keen interest in dermatology after owning a West Highland White Terrier, and this has remained her particular interest ever since.
Gail lives with her husband, Craig, their two boys, Nicholas and Joshua, their cranky cat, Sophie and terrier rescue dog, Scruffy. In her spare time, Gail enjoys gardening and has a keen interest in real estate, especially renovating houses.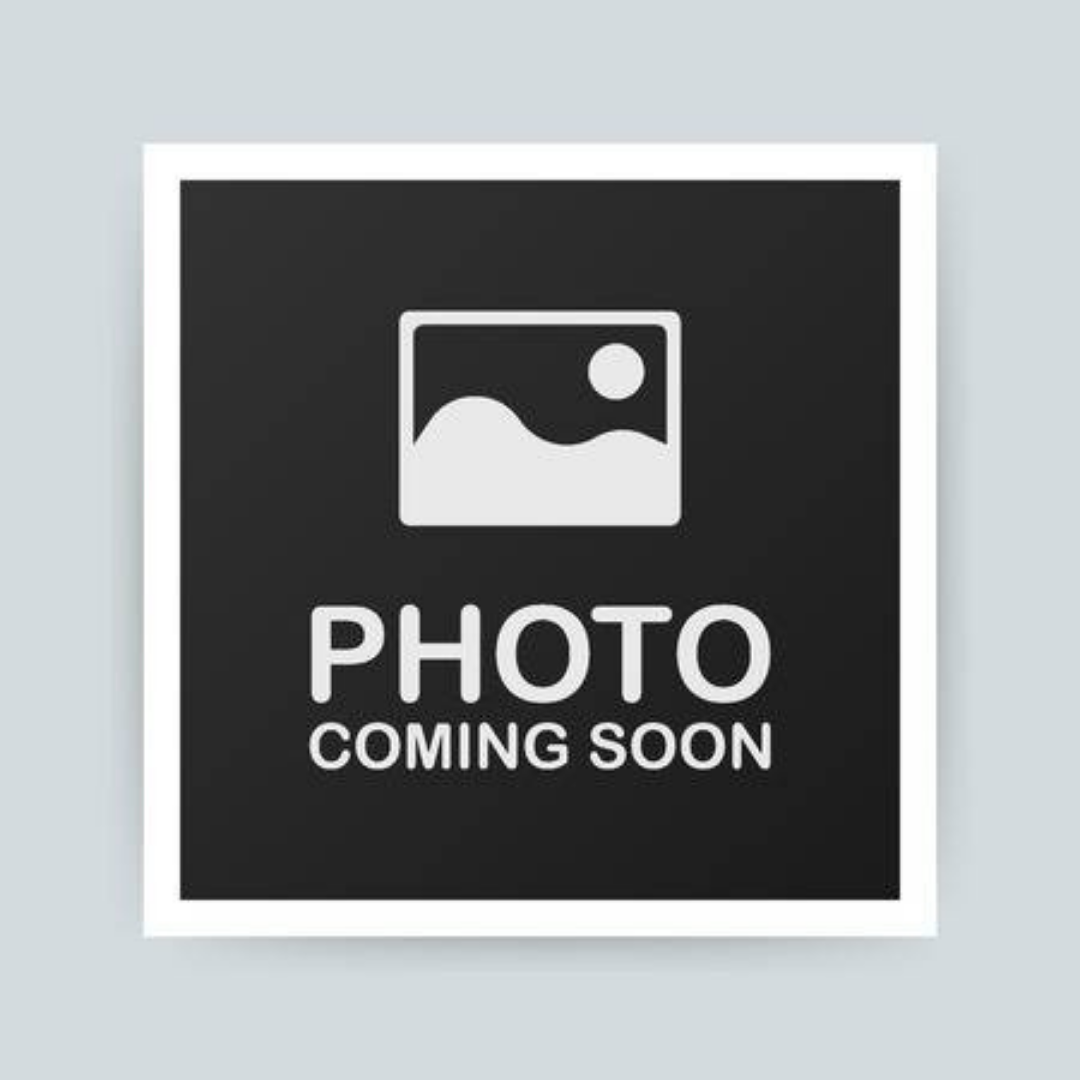 Dr Debra Kneale
Veterinarian
Dr Debra had always dreamed of becoming a vet as a child and after a short detour as a graphic designer straight after leaving school, decided to go back to university to study Veterinary Science. After graduating from Sydney University in 2003, she moved to the Hunter Region from Sydney for her first job and has never left. Debra has worked in several clinics over the last 17 years between Newcastle and the Central Coast, including some emergency work. She is kept busy with work, her two young daughters and their two German Short Haired Pointers.
Debra has a special interest in dermatology and more complex medical cases but enjoys most aspects of veterinary medicine. She enjoys building the patient and client relationship, and understands every pet is an important part of the family. In her spare time Debra loves to spend time with her own family and occasionally indulges her artistic side with projects at home.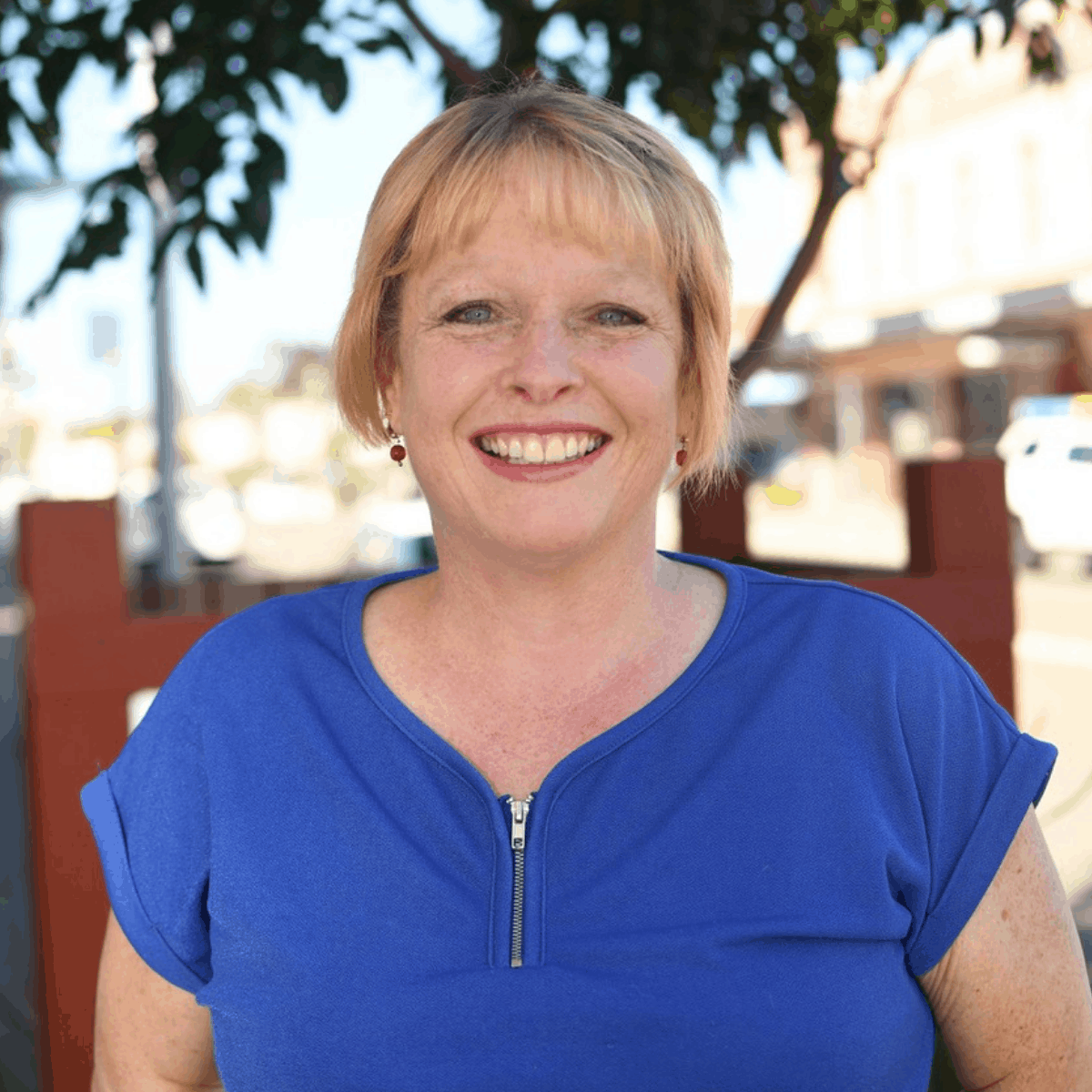 Carolyn Moss BVSc
Veterinarian
Carolyn grew up in the leafy Sutherland Shire in Sydney and knew from an early age that she wanted to be a veterinarian. After graduating from Sydney University in 1996 she and her husband relocated to the UK to work and travel. Carolyn spent 8 years working in a large referral practice in SE London where she developed an interest in and pursued further studies in Companion Animal Behaviour and Training.
Carolyn and her family returned to Australia in 2007 and settled in Newcastle where Carolyn has been working in small animal practise ever since. Carolyn is a busy mum to 4 children, 4 cats and 2 dogs! Carolyn still has a keen interest in small animal behaviour as well as the care and management of our geriatric pets. Carolyn is a very experienced all-rounder GP vet!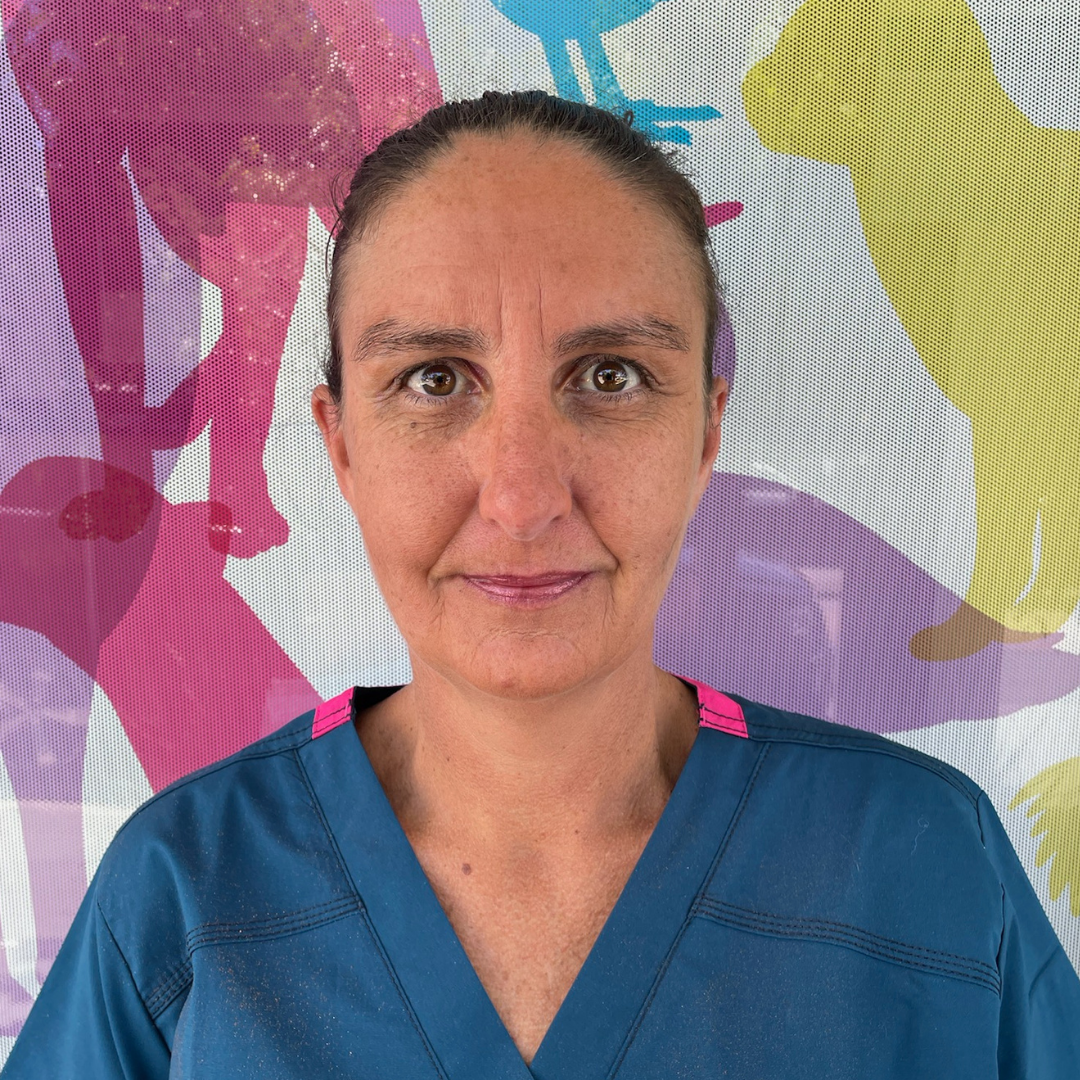 Kristin
Veterinary nurse
Kristin is one of our friendly veterinary nurses and has been in the industry for over 15 years. She enjoys having a yarn with our clients and hearing about their funny pet stories.
Kristin lives with her husband, Andrew, and two daughters, Paige and Indi. She loves animals and has a multitude of pets including a big boofy German Shepherd called Zeiko, a greedy Giant Gourami fish called Webber, along with Angelina the Lorikeet and Elmo the Eclectus Parrot who enjoys having a chat to Zeiko and yelling at him to get outside!
She enjoys spending time at her parents' farm where she keeps a flock of chickens and going camping and motorbike riding with her friends and family. Kristin also enjoys cooking with her kids and teaching them her culinary skills.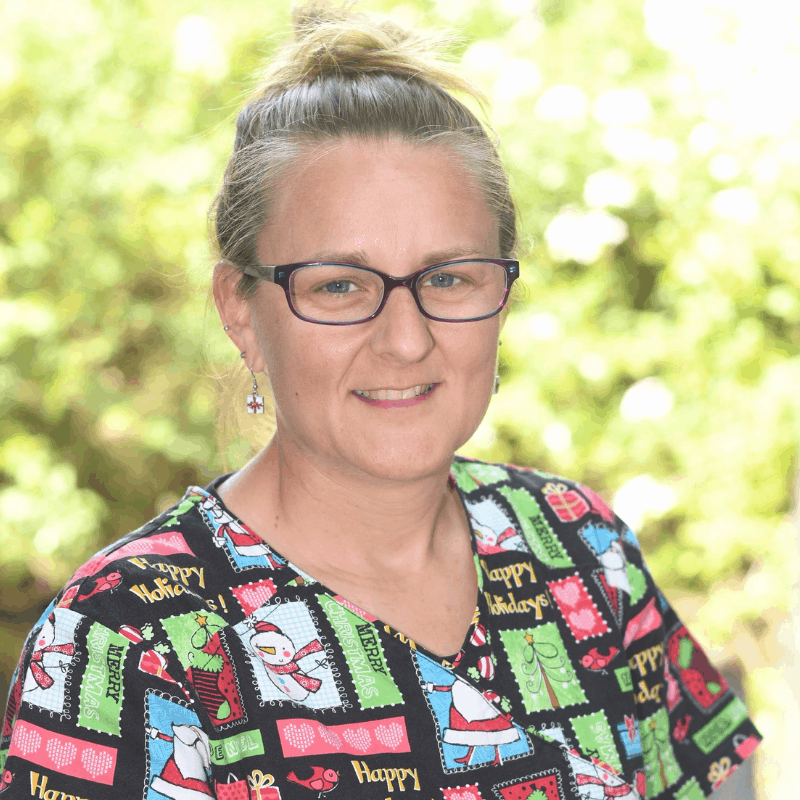 Liv
Veterinary nurse
Olivia has been working as a Veterinary Nursing for around 20 years. She gained experience locally in busy Newcastle clinics. Liv started with Cameron Park Vets in August 2018.
Liv has a great love for brachycephalic breeds, she owns a Pug and Boxer along with a naughty British shorthair cat.
Liv enjoys continuing her knowledge by keeping up to date with the latest seminars and courses.
Her spare time is spent with her husband and two children. Liv is a fond lover of soccer and can be seen spending most her weekends around the soccer fields.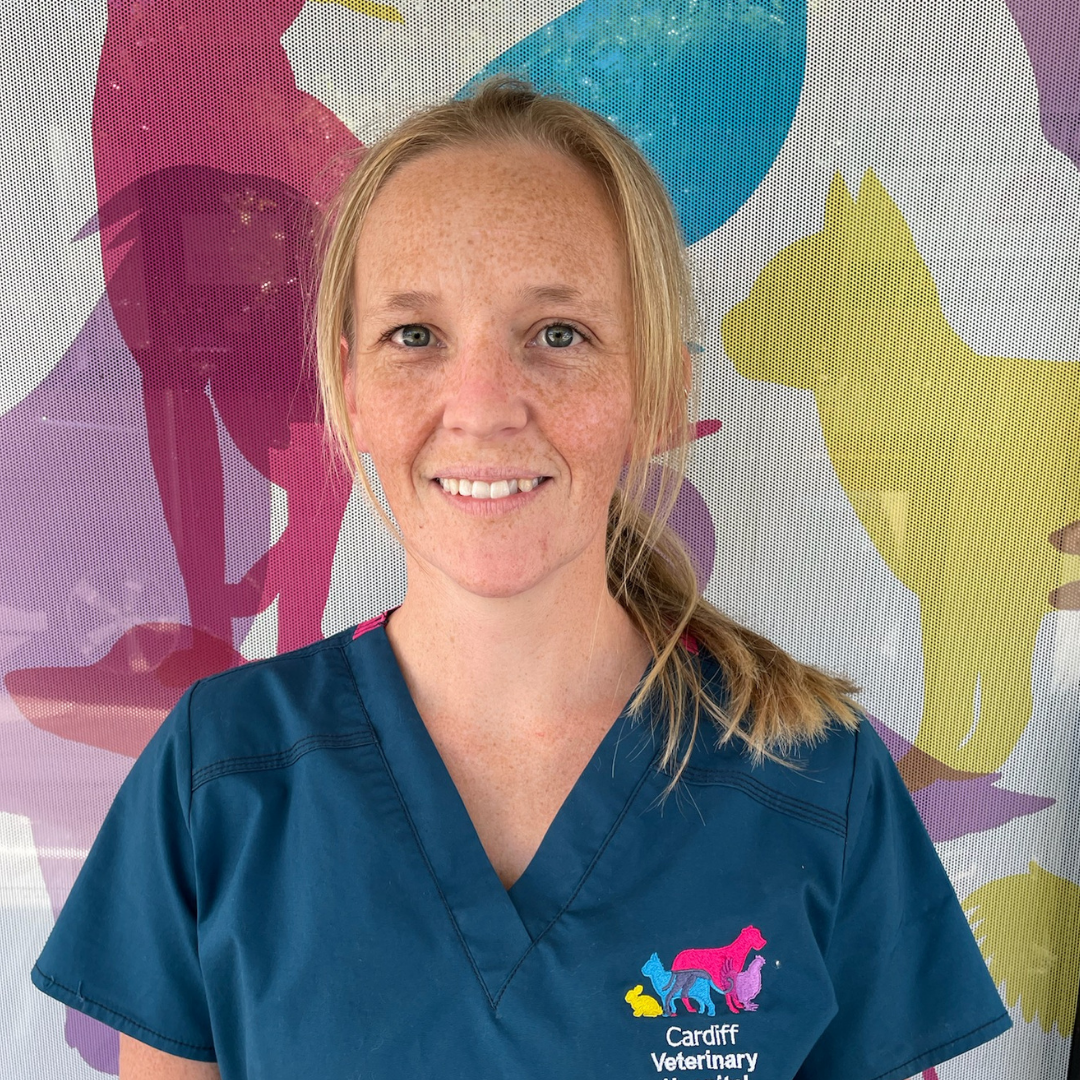 Rachel
Veterinary nurse
Rachel wanted to work with animals for as long as she can remember. She started working in 2012 in GP while studying, and graduated in 2014. She has spent the past 6 years in emergency to broaden her skills. She has also done further studies in reptiles.
She has a menagerie of animals, from dogs and cats to chickens and all of them are rescues.
She loves spending time with her kids, family and friends. She has also driven around most of Australia, and Berry springs in NT is my favourite place. Next road trip plan is Arnhem Land in QLD!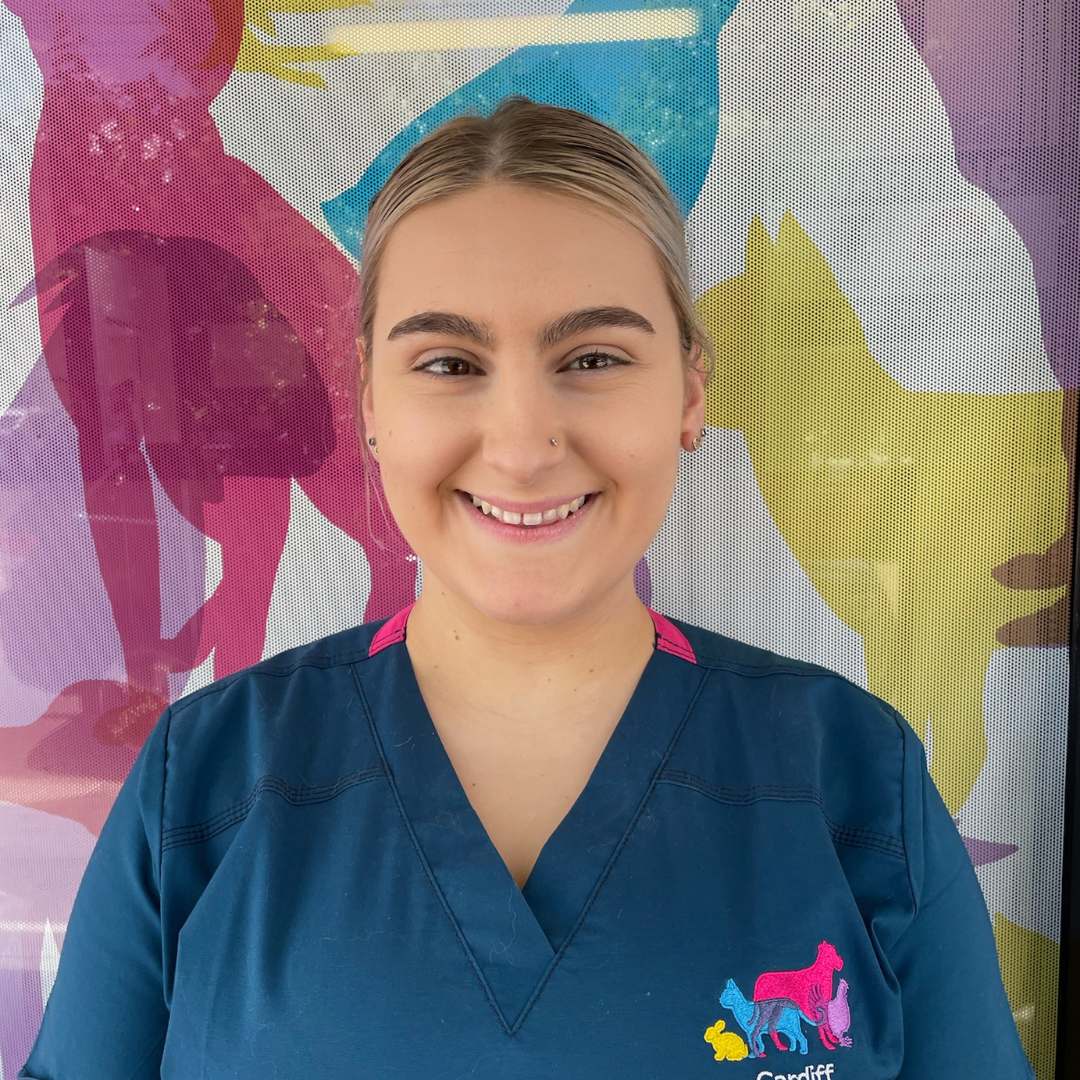 Jen
Veterinary nurse
Jen joined our team in 2019 after completing her Certificate II in Animal Studies and Certificate IV in Veterinary Nursing.
Jen has a great passion for surgical nursing and would love to expand her knowledge in this area. She lives with her two staffies Kane and Rocky and her German Shepherd Nala. She also has a gorgeous cat, Crosby who she adores very much.
Jen is passionate about dance and spends most of her free time in the dance studio.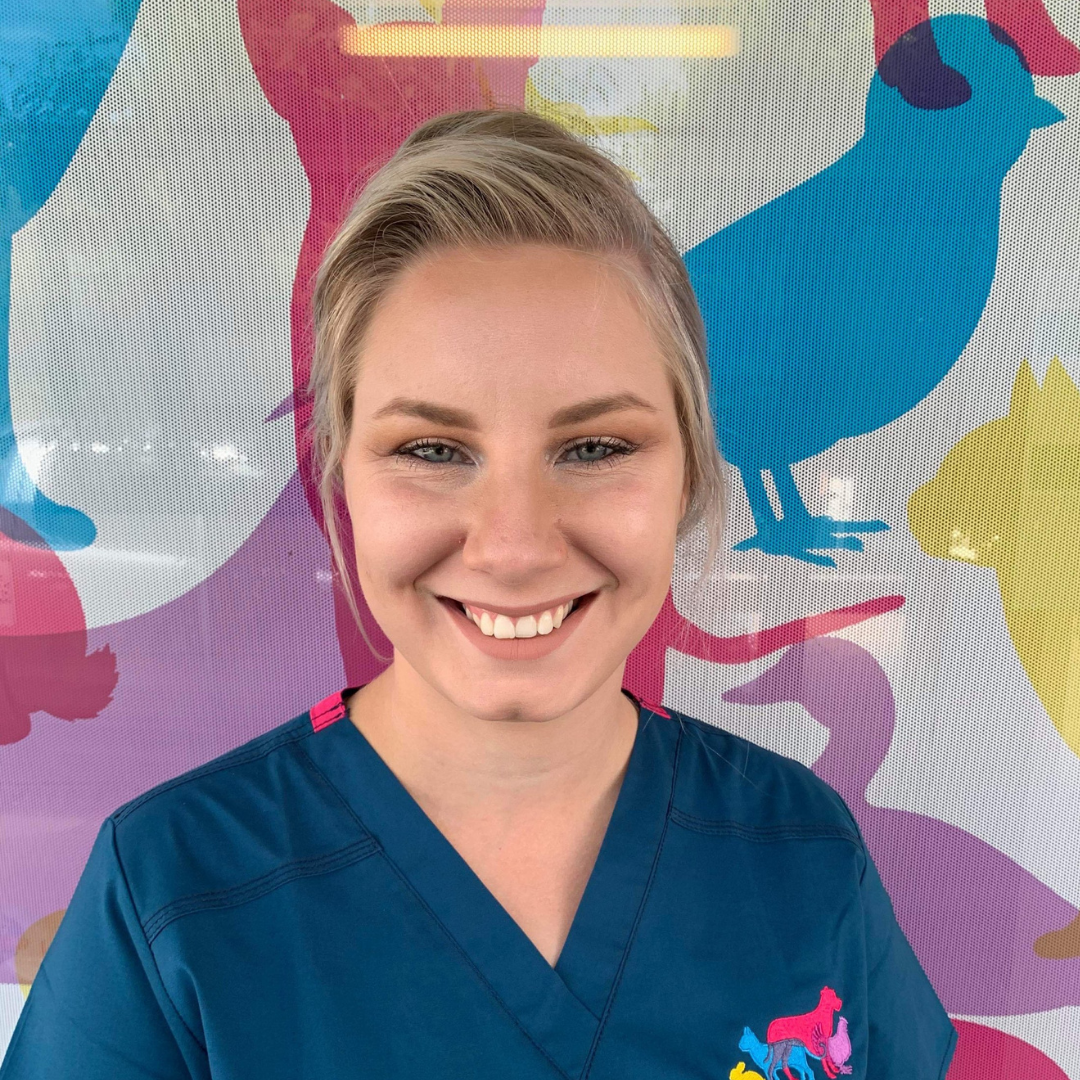 Ebony
Veterinary nurse
Ebony first began her animal care career when she completed her certificate 2 in animal studies and worked at the AREC for four years. During this time, she completed her certificate IV in veterinary nursing and her certificate 3 in captive animal management and went on to work at clinics in West Gosford, Sydney and now here at Cardiff Veterinary Hospital.
On the side, she runs a small pet sitting business and is studying a bachelor of zoology with the UNE. In her free time she models, does acting, and owns a 15 years old cat named Rosie.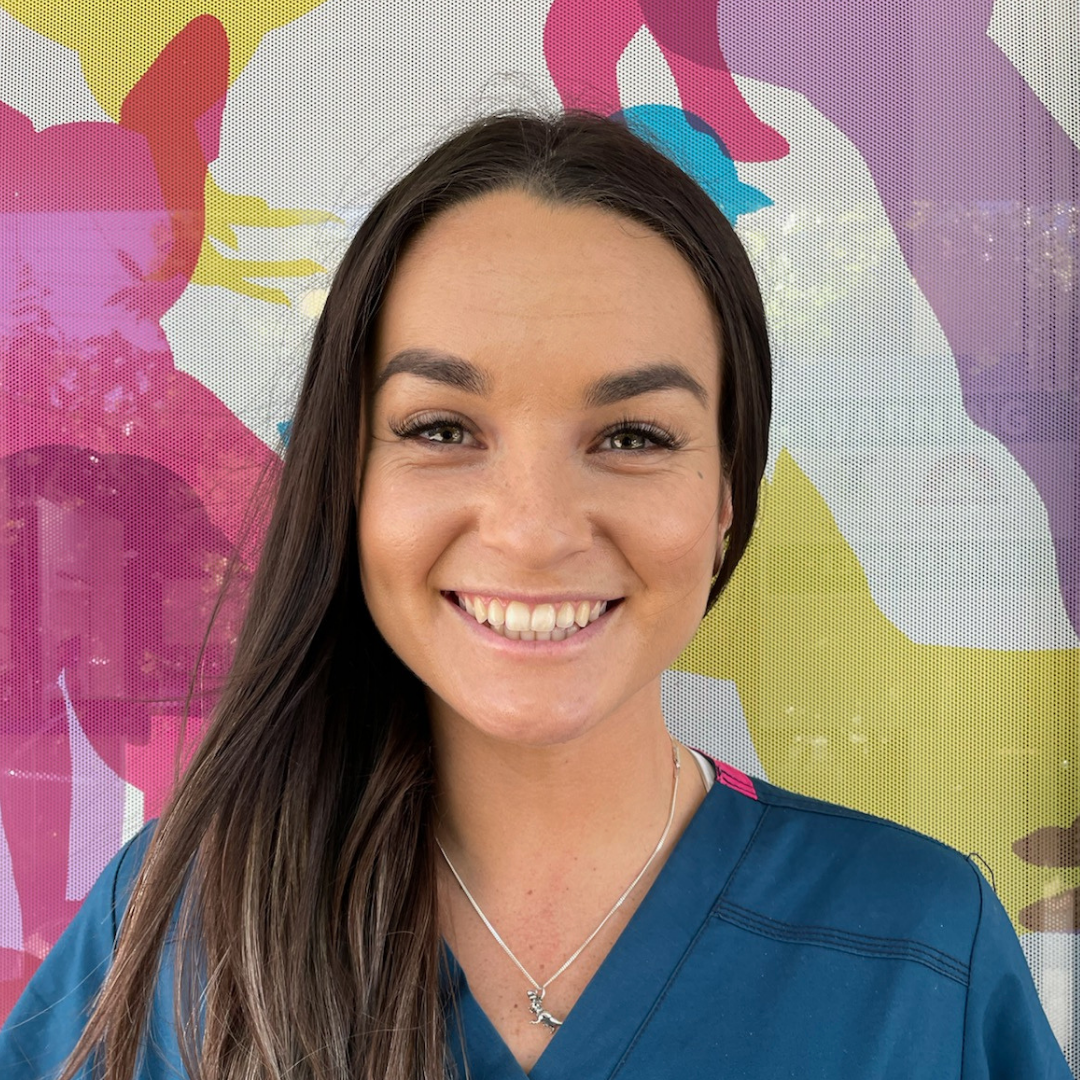 Jess
Veterinary nurse
Jess completed her nursing certificate in 2013 and spent the next several years working at a busy small animal practice in Fletcher. Jess made the transition to Cardiff in August 2020 and has enjoyed expanding her skills and working with the enthusiastic and friendly team here.
Jess enjoys teaching and watching students grow in to fully fledged nurses. Outside of work, Jess also enjoys spending time with her adopted American Bulldog, Rooney.